Free Will
I serve the profound transformation we are all living. Everything I write and do is about the Transformation Journey: what happens, dangers along the way, how to make it through.
Secondly I remain a teacher/coach/consultant. Under the Learning tab are my blog, classes, audio interviews, and links to other transformation experts and writers.
"It feels necessary to let you know how much your article on Healing and Sacrifice helped us stay clear about what was ours and what wasn't in a situation my spouse and I found ourselves in this fall. We supported a friend through a tough transition, and gracefully paid attention to when it was time to request moving on." – E W B…..
You wrote: "I see the faces of those going and I do not grieve. This is their path, their little death, and they will rise again. Or they will stay lost in the night."
If you are curious, and want to know where you are on your journey, read what I write and contact me. I stand ready to witness transformation and joy.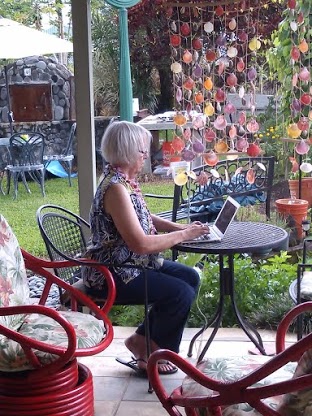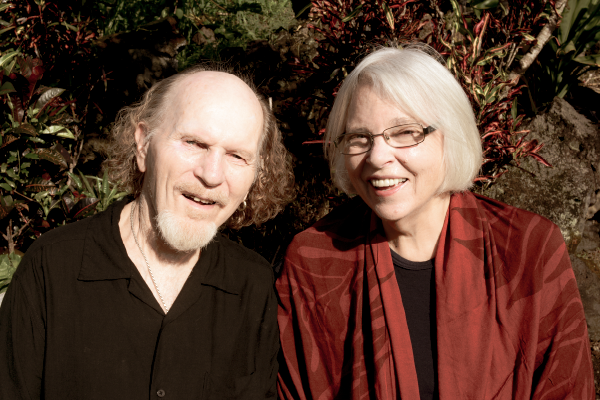 Lola and Chuck
My husband, Chuck Wilcox, and I are among the founders of Developmental Theatre – Fearless Creativity! With other founders we are creating a website, and preparing educational materials for teachers and theatre groups. We continue to write plays, perform and teach.
My husband and I live part of the year in two countries, the western USA and the So. Pacific area of Costa Rica. We love to travel. We love our children, grand-children, and friends and are with them as much as possible. We keep our marriage alive.
Way through the Road of Trials
After college I spent some years teaching at the college level but it became clear that a tenured career was not possible. I cocooned, depressed, in the garden for a summer. Then I took my office skills to an employee agency that placed me in a utility corporation (nuclear, gas, electric). I went from phone rep to corporate trainer to Organization Development wizard.
After the second merger I went to work in organizational development for an international data storage company, and during their merger eight years later went to work for a local municipality, managing the Employee and Organizational Development department. The transformation was from college to corporate; the rest were transitions until I took the Gate Out. I wrote strategic plans, scenarios, training classes, white papers. One book coming from this period of my life is Root and Web: Managing Conflict at the Edge. Available essays are Decision Making Options and Work Wants to Flow Like Water.
My mother handed me a mythology thread I follow still. I attend a small monthly class with Lara Newton who trained in Zurich. I both tell and teach fairy tales. My teachers include Robert Bly, beginning in the early '80's with archetype workshops in Colorado (e.g., The Witch, The Giant, The Dwarf). Robert Bly founded the Great Mother Conference (GMC), and my husband and I have attended since 1985. Our first conference was ten days with Joseph Campbell, Ursula LeGuin, Michael Mead, dancer Ann Igoe, and artist Rita Shumaker. The line-up changed over the years – James Hillman, Marion Woodman, Martín Prechtel, Lewis Hyde, Robert Bringhurst… so many more, without even naming the poets. Robert would tell the theme story or myth, often with Gioia Timpanelli, one of the world's greatest storytellers. Recently the GMC was blessed with Martin Shaw, and studied Parzival, the Odyssey, and some shamanic initiation stories from cultures remote from the western one.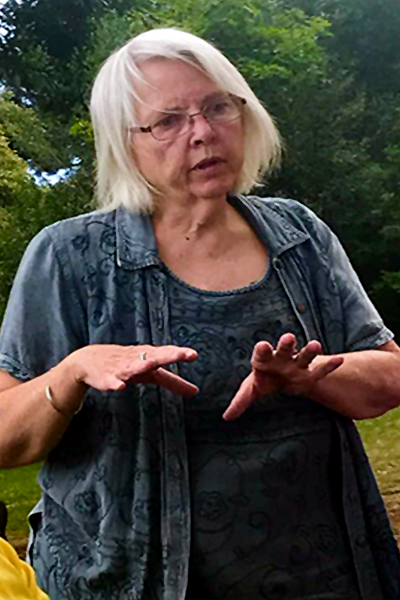 Wyoming Years
I attended the University of Wyoming for undergraduate and my first master's degree. College in Laramie in the '70's was Civil Rights, Women's Liberation, the Sexual Revolution, Folk Music and Rock 'n Roll …. My ecumenical church group, with the leadership of Reverend Allen Line, ran a coffee house called the First Person. My husband Chuck and I met while touring experimental Sunday services to churches throughout Wyoming and Colorado. I wrote for an underground magazine called the Horse's Mouth; my column was called The Far Field. I was editor of the magazine while pregnant with my first born. I've included some excerpts from the Horse's Mouth in Essays.
My first Master's degree is in Medieval Literature, and my thesis is The Medieval Concept of Free Will in Chaucer's Canterbury Tales. I'm not offering this to read, but will say that Transformation is impossible without Free Will.
As a young mother and fledgling instructor I was invited to join the Laramie Women's Writer's Group who read each other's work for critique. These were publishing authors in multiple genres who shared knowledge, saved mistakes and shortened learning curves. Their kind of support also included babysitting my son so I could finish a story. During this time I published A Strange Land  in the Gyre, a publication of the Literary Club of the University of Wyoming (Spring, 1966, Vol. 1, #1), and The Salamander. They are included on this site along with the essay  A New World for Hunters
Creative Allies
My mother returned from the mental hospital and, through my three "junior high" years, I asked my home room teacher, Mrs. Hill, to grade for extra credit papers I wrote on the religions, legends, and myths of Crete, Greece, Rome, the Middle Ages, Celts, Renaissance, and Native American cultures. Working on these projects encouraged my mother to connect with me around topics she and I loved; it helped her stay more stable mentally, and the house was more peaceful. One day my mother commented to Mrs. Hill that she thought I had a lot of ancient history homework. Mrs. Hill didn't even blink: "But she does such good work and I think you both enjoy it." Mrs. Hill's silence on the work being invented by me, her protection of my position,  was my first experience of a creative ally. There are many since who encourage my work and protect my motivations.
In Senior High I studied with Harold Keables, an international award winning teacher of Creative Writing. He had one spoken message: "Write What You Know." His unspoken message was discipline:
Turn in a story every week.
How you feel is irrelevant. Sometimes when he turned to write on the board the chalk lattice of the full iron back brace he wore was outlined on his suit.
Know your grammar (you would get error notations like C1a, which was Comma Error, 1, in our English Grammar Book; you had to write the sentence three times correctly and turn that in with your weekly story.
I decided I like the stories I wrote for him, and they are found in the little book One is a Lonely Number. Each one has a character transformation theme; let me know if you think they still are relevant or if you have a story about high school now.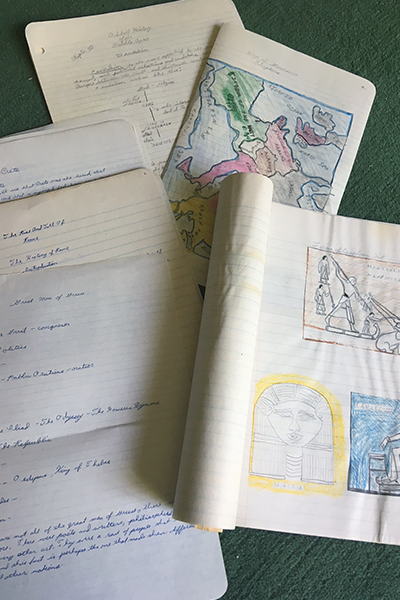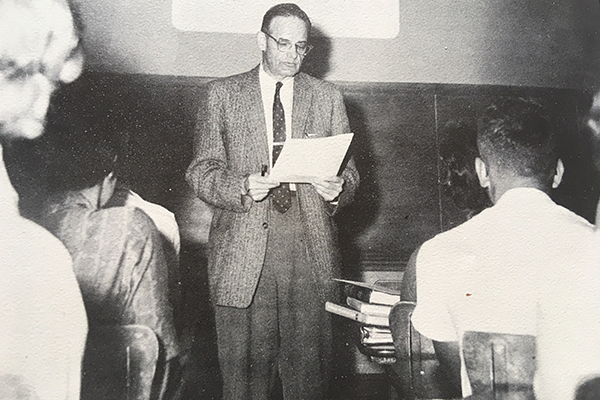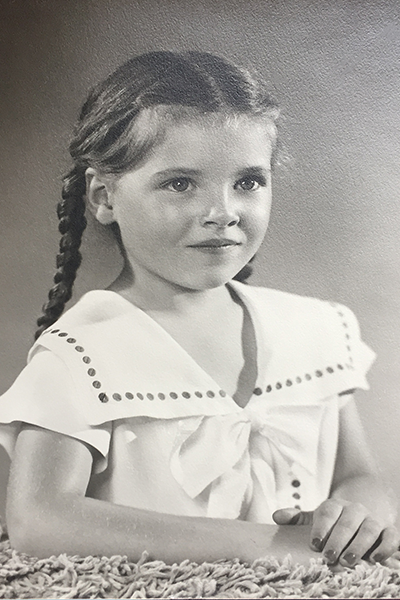 Learning to Write
I have no memory of learning to write or read. I lived with my father and grandparents on the main floor of a castle-like four-storied house in the city. My mother was hospitalized for a mental illness. We rented the second floor to a tall, blond woman painter who let me "paint" with her and we laughed a lot. When my grandmother said she might not renew her lease because of poor housekeeping habits, I wrote my first  "book" (six pages), titled How to Keep a Clean House. The artist brought it to my grandmother, her housekeeping did improve and she remained a part of my life. The big first lesson: my writing could make a difference. I realized recently this little book was a seed for Spiritual Seasonings.
I say "Thanks and all praise" to the companions who walked with me through these years and creative processes. You and I are on this journey together. The Golden Thread weaving through my life is Transformation. It is my sincere hope that what I've learned, and what you have to share, will contribute to each of our journeys and to the healing of the planet and all its beings.
Join the Conversation
To begin our mutual exploration, share your first name and email to receive The Hero/Heroine's Journey, a booklet about the archetypal pattern underlying every transformation. This is a Way of Love, requiring skilled walkers.